Accumulation of sludge in the bottom of tanks, basins, lagoons, reservoirs tend to be a herculean task to clean with the existing conventional cleaning systems that involve manpower, vacuum suckers and so on leading to high downtime, high labour involvement, inefficient cleaning and huge production losses. Not to ignore the dangers involved in hiring manpower for doing such tasks that can lead to various safety violations and health issues.
ONLINE ROBOTIC SLUDGE REMOVAL SYSTEMS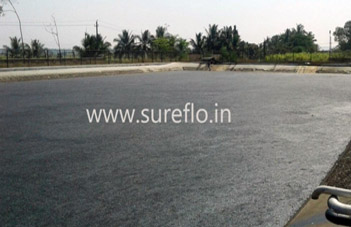 OILY SLUDGE LAGOON: ROBOTIC SLUDGE REMOVAL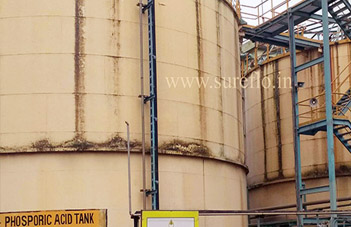 ROBOTIC PHOSPHORIC TANK SLUDGE REMOVAL
ROBOTIC SLUDGE REMOVAL IN COOLING TOWER BASINS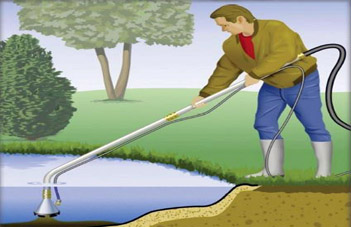 ETP – STP TANKS SLUDGE REMOVAL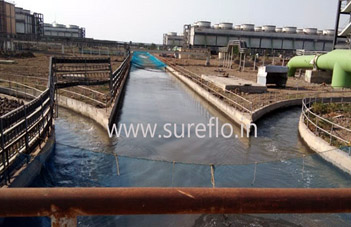 ONLINE ROBOTIC FOREBAY CLEANING IN POWER PLANTS
In order to eliminate the above listed problems and issues related to tank cleaning Sureflo has introduced the novel technology of Robotic systems that follow a "No Shutdown" & "No Man Entry" concept for cleaning of tank bottom sludges. Sureflo along with its hydraulically operated robots uses its mobile physio-chemical treatment system to not only remove the sludge from the bottom but also recycle the oil / water and form dry cake for disposal or co processing. Sureflo Robotic systems enable our clients to have an efficient online cleaning system in place which provides a faster cleaning time along with recycling of liquid without incurring any production losses, drainage losses. All this comes along with the highest safety of working standards for such operations.
Sureflo robotics are hydraulically operated which are designed mainly for hydrocarbon industries, with all other accessories comprising of flameproof / explosion proof systems. Robots can be deployed in oily sludge lagoons, ETP tanks, Cooling tower basins, forebay, channels, ponds and so on.
Sureflo robotics can be categorized mainly into floating robots and submersible robots. Submersible robots come in various dimensions and depending on nature of the job, different accessories like high pressure jet nozzles, auger cutter, angle cutters etc. can be fitted on the robot to do the job with maximum output. Floating robots are suitable for lagoons with sludge where liner protection is required. Floating robots are a popular choice in fertilizers, distilleries, sugar, pulp and paper industry. We have a set of well-trained technicians to monitor the site activities and execute the job on timely basis
Online Robotic Sludge Removal
MAJOR APPLICATIONS
Cooling tower basin cleaning
Oily Pits cleaning
ETP Tank Cleaning
API separator cleaning
Oily Pits cleaning
Phosphoric tank sludge cleaning
Phosphoric lagoon cleaning
Tank cleaning
Forebay cleaning in thermal power plants
Acidic sludge removal
Many other segments
Online Robotic Sludge Removal