The Multi Screw Press(MSP) is used for dewatering applications especially for oily sludge. MSP integrates an automatic control cabinet, flocculation & conditioning tank, sludge concentration and dewatering zone and the filtrate collection tank.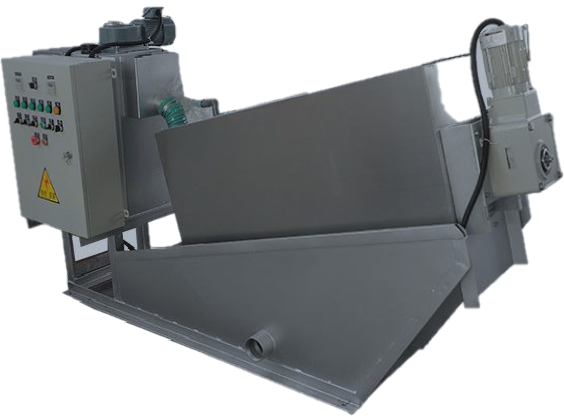 APPLICATIONS
Petrochemical Industries, Oil Refineries.
Amyloid Industries, Pulp & Paper Industries.
Blue Algae Dewatering, Municipal, Wastewater Treatment Plants, etc.

BENEFITS
Can handle sludge with low to very high solid content.
Sludge thickener is not required.
Automatic & Continuous Operation with low energy requirements.
Less space requirement & Closed equipment.
Low maintenance as it has self-cleaning abilities which reduces clogging.
Low operating cost and maintenance cost.
Item

Belt Press

Screw Press

Advantages

Low cost due to simple working principle & Structure

Less backwash water due to little block

Specially good at treating oily sludge

Capable of directly treating sludge with low solid content

Low rotary speed, power saving little noise

Capable of automatic operation

Easy maintenance

Smaller footprint

Less supporting devices

No smell due to closed structure


Disadvantages

Easily Clogged

Large amount of backwash water

Not applicable of oily sludge

Incapable of automatic operation

Complicated maintenance

Higher cost due to better material, precision processing & structure

Moisture Content of Sludge Cakes

85%

80% – 85%


Polymer

Cleaning Water

Large amount for belt cleaning high pressured cleaning

Small amount for surface cleaning, spaying cleaning

Solids Recovery Rate

80% – 95%

Over 95%


Power Consumption

Medium

Few

24 Hrs Continuous Running

Difficult to achieve

Sludge Thickener